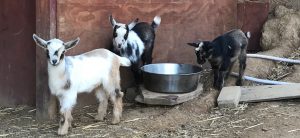 Welcome to Shanti Farm. My family and I (me, my husband, my 2 sons and a bunch of animals) live on a 1-acre homestead in the Santa Cruz Mountains just south of San Francisco.
I chose the name Shanti Farm because Shanti means peace and tranquility. That is what our home is to me. After busy days in the hustle and bustle of the "real world" coming home to the peace and tranquility of nature, gardens and animals makes my life complete.
I am excited to share with you what we do and to offer homesteading themed classes. The classes are listed in the right column on each page. If you have any questions, please email me at [email protected].
Enjoy!