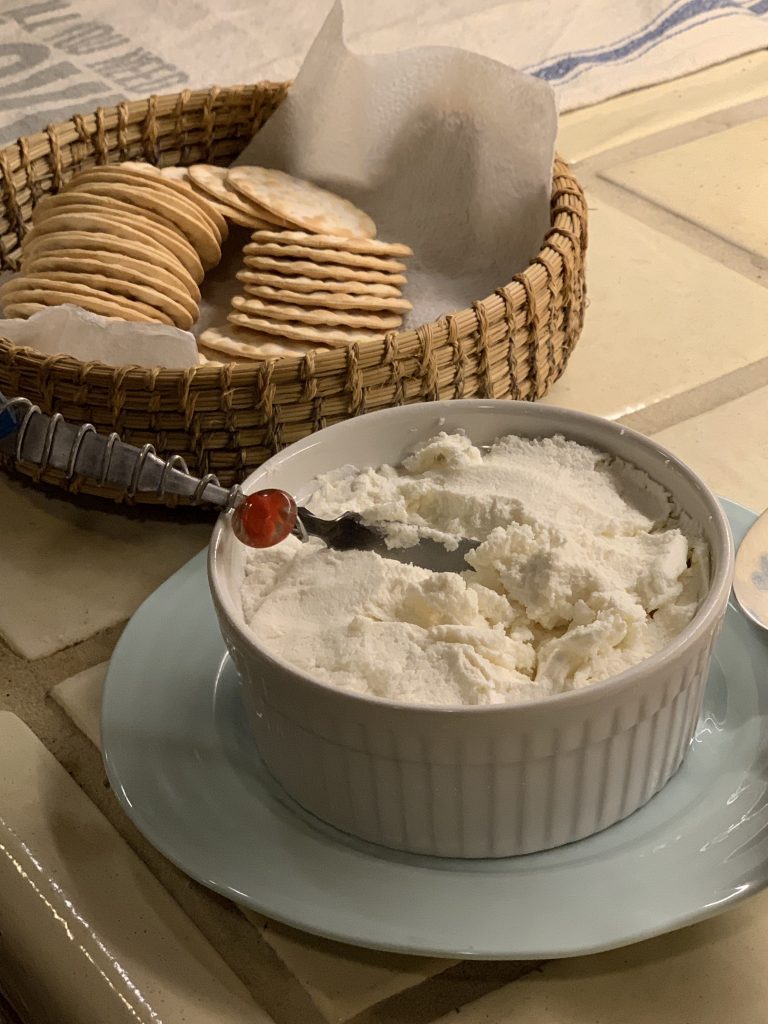 Cooking is important in a sustainable lifestyle.
I try very hard to raise and grow as much of our food as I can. I grow most of our vegetables and raise our own chickens (for eggs and meat). If I do not raise/grow the food myself I try to get it from a local farm or ranch with sustainable ranching practices. We get our beef from TomKat Ranch or Markegard Family Grass Fed in Pescadero and our pork and lamb from Hidden Villa in Los Altos Hills. All of these farms raise their animals in an ethical and humane way and are committed to sustainable and restorative farming practices.
In order to be respectful to the animals that provide us with food and to be gentle on the earth I try to all of the parts of the fruit, vegetables and meat that we consume. Several of these recipes include ways to use foods that often get discarded and end up in the landfills.
Keeping scraps in the freezer
Apple Scraps: Whenever I peel or core apples for a snack or for applesauce I save the peels and cores. I then put these in a jar in the freezer to use later for apple cider vinegar or to add to kombucha for the second fermentation.
Veggie Scraps: The peels and ends of carrots or cucumbers, the ends and leaves of celery and the scraps of garlic after you shred or press it can have a second life. I put them in a jar in the freezer to use later in my bone broth.
Bread Ends: When I have bits of bread that have gone stale or the ends that no one wants they can be turned into wonderful bread crumbs to use in meatloaf or to coat baked chicken or fish. I leave the bread out to get fully stale and then grind it in my Magic Bullet. The bread crumbs can be stored in a jar in the freezer.
Chicken, Beef or Pork Bones: These bones can be used to make a wonderfully nutritious and yummy bone broth. After they have been used for the broth they can be ground into bone meal for the garden.
Egg Shells: If you look on the internet there are lots of uses for egg shells. I store them in a bowl above the kitchen sink and use them in 3 ways. All 3 uses involve drying them out and grinding them up. Then I feed them to my chickens to give them a calcium boost, use them as a calcium supplement for my tomatoes and peppers, or sprinkle them around seedlings as a pest deterrent.
Recipes
(The recipes are forthcoming. Please check back later)
Cheesemaking
Fermenting

Apple Cider Vinegar
Kombucha
Sauerkraut
Sourdough Bread

Other yummy recipes

Bone Broth
Breakfast Sausage