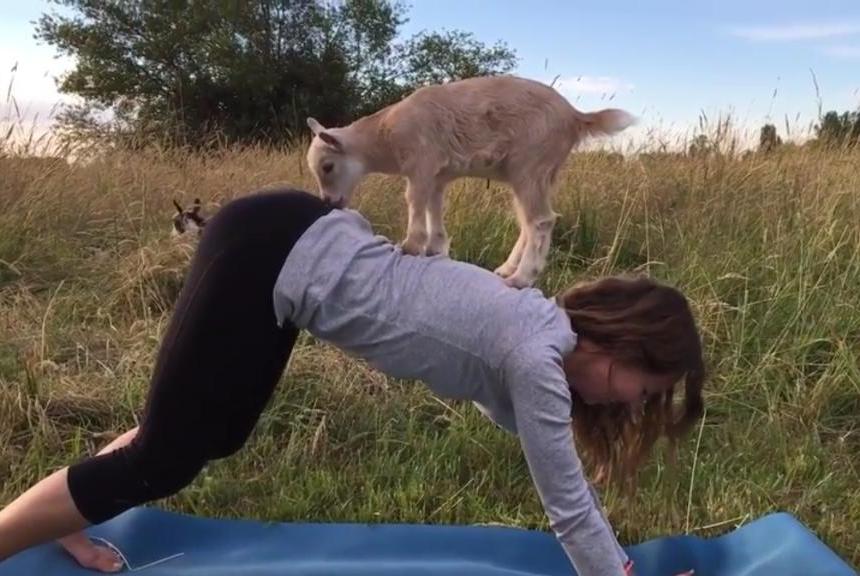 Do you love goats? Do you love yoga? If the answer to both of these questions is yes then this class is for you!
This 1 1⁄2 hour event starts off with a 1 hour yoga class where adorable baby and mama goats are free to roam among the yogis possibly climbing on them or nibbling at their clothes. After the class you will have another half hour to play with, and snuggle, the goats.

Cost: $30/person
This class is limited to 10 participants so everyone gets a "goats on" experience. A minimum of 4 participants is needed for the class to run.
There are no Goat Yoga classes scheduled at this time.
We have completed all of our Goat Yoga classes for the season. It has been a blast. We look forward to having more classes next year! Please join our email list to be kept in the loop.
Please contact [email protected] with any questions or to schedule a class.