LUNA
Luna is a Nigerian Dwarf goat born March 9, 2016.  She is a sweet girl who believes that she is still able to be a lap-goat.  She has not yet realized that she is  too big for that.  She loves to play and is highly motivated by sunflower seeds.  If you have a handful of sunflower seeds Luna will do whatever you want.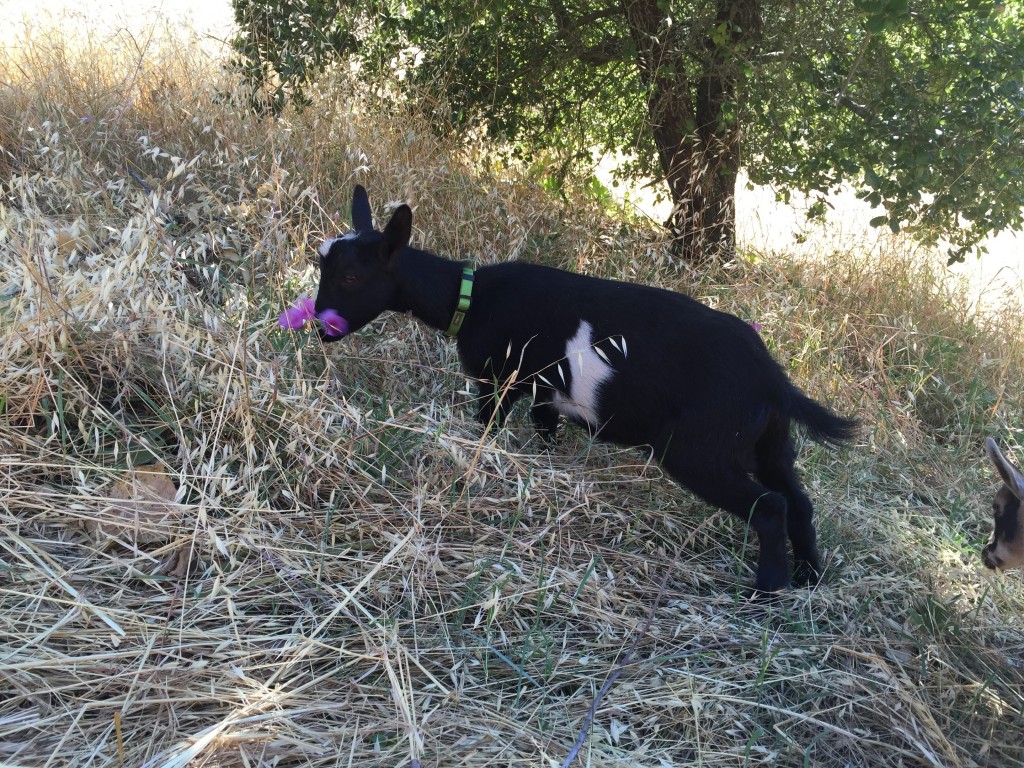 SOLEIL
Soleil is a Nigerian Dwarf goats born March 9, 2016.  She is a feisty, independent girl.  She loves attention and especially likes being scratched.  However, everything that she does she does on her own terms.  Her favorite food (besides alfalfa) is the little purple flowers that grow on the hillside.
CARE OF THE GOATS:
There are many ways to care for goats and some great resources on the net.  Our favorite is Fias Co Farm.  The information below is how we do things here.
What to feed my goat
Minerals and supplements
RECENT POSTS ABOUT THE GOATS:
Breaking Ground on the Goat Barn
(2/14/2016)
-
We have broken ground on the goat barn!  I am so excited to see